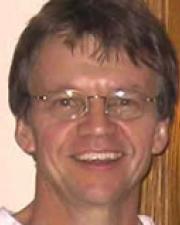 Thomas M. Devine
Title
Professor of Materials Science and Engineering
Department
Dept of Materials Science and Engineering
Research Expertise and Interest
corrosion resistance of materials
,
additive manufacturing of metals
Research Description
Thomas M. Devine received his undergraduate and graduate degrees in metallurgy and materials science from the Massachusetts Institute of Technology. Before coming to Berkeley in 1985, he was a staff scientist for 11 years at General Electric's Corporate Research and Development Center. From 1996 to 2002 he served as Chairman of the Department of Materials Science and Engineering. His research interests are primarily focused on understanding and improving the corrosion resistance of materials.
Recently, he has begun an investigation of the additive manufacturing of stainless steels. Future work will investigate the influence of processing variables on the microstructure and properties (especially corrosion resistance) of additively manufactured metallic alloys. He has authored over 110 technical publications and has 22 U.S. Patents. His work has been recognized with several awards including the Whitney Award of the National Association of Corrosion Engineers, the Joseph Vilella Award of the American Society for Testing and Materials, the Marcus A. Grossman Award and the Alfred H. Geisler Award of the American Society for Metals, an Exxon Education Foundation Fellowship, and the Research Award of the Jacob Wallenberg Foundation and the Royal Swedish Academy of Engineering Sciences.