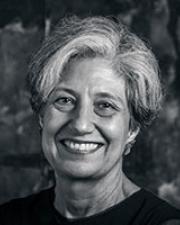 Teresa Caldeira
Department
Dept of City & Regional Planning
Research Expertise and Interest
comparative urban studies
,
urbanization in the global south
,
social theory
,
ethnography and qualitative methods
Research Description
Teresa Caldeira's research focuses on the predicaments of urbanization, such as spatial segregation, social discrimination, and the uses of public space in cities of the global south. She has been studying the relationships between urban form and political transformation, particularly in the context of democratization. Her work is interdisciplinary, combining methodologies, theories, and approaches from the different social sciences, the humanities, and the design disciplines.  She has been especially concerned with reshaping ethnographic methods for the study of cities.
Teresa Caldeira's book City of Walls: Crime, Segregation, and Citizenship in São Paulo (University of California Press, 2000), won the Senior Book Prize of the American Ethnological Society in 2001 and has been translated into Portuguese and Spanish. The book presents a comprehensive analysis of the ways in which crime, fear of violence, and disrespect of citizenship rights intertwine with urban transformations to produce a new pattern of urban segregation based on fortified enclaves. Focusing on São Paulo and using comparative data on Los Angeles, City of Walls suggests that the new pattern of urban segregation developing in these cities also appears in many metropolises around the world.  It proposes that the built environment may be the arena in which the contestation of democratization, social equalization, and expansion of citizenship rights is materially embodied in contemporary societies.