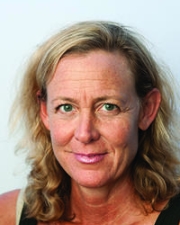 Research Expertise and Interest
family
,
human behavior
,
social welfare
,
methods
,
social work and education
Research Description
Susan Stone is the Catherine Mary and Eileen Clare Hutto Professor of Social Services in Public Education at the School of Social Welfare.
An expert on social work in education and its impact on the academic progress of vulnerable youth in schools, Dr. Stone's research interests include understanding family and school influences on child and adolescent academic performance, especially for urban and at-risk children and youth; parenting under stress; family treatment; linking families, schools, and communities; school-based social work practice; mixing quantitative and qualitative methods; and multi-level statistical modeling.
Dr. Stone is widely published in academic journals. Her 2010 publication, School Social Work: An Evidence-Informed Framework for Practice, offers school social work students and practitioners a new framework for choosing interventions based on a synthesis of evidence-based practice and recent conceptual frameworks of school social work clinical practice offered by leading scholars and policymakers.
In the News
April 29, 2020
COVID-19 has brought daily life to a halt, revealed fault lines of socioeconomic inequality and created a deep sense of uncertainty about the future. It is not unexpected, then, that some individuals are at risk of developing long-term reactions to the COVID-19 pandemic.