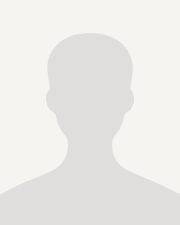 Susan Maslan
Title
Professor of French
Research Expertise and Interest
French
,
early modern French literary
,
political history
,
the enlightenment
,
human rights
Research Description
Professor Maslan works on early modern French literary and political history. She is currently at work on a book-length project called "Citizen/Human: Literature and Human rights in France, 1640-1795." Publications include: Essays on human rights published in Comparative Literature Studies, SubStance, and publications in France and Germany; "Melancoly Racine: Benjamin's Trauerspiel and Literary Jews," Yale French Studies 124 (2014);  Revolutionary Acts: Theater, Democracy, and the French Revolution (Johns Hopkins University Press, 2005; paperback in press); "The Antihuman: Man and Citizen before the Declaration of the Rights of Man," SAQ (2004); "Susannah at her Bath: Surveillance and Revolutionary Drama" Eighteenth-Century Studies (2001); "La fémininité juive et le problème de la représentation dramatique" Papers on 17th Century French Literature (1999); "Resisting Representation: Theater and Democracy in Revolutionary France" Representations (1995).  Articles in press on comedy; human rights; theatrical representations of equality.