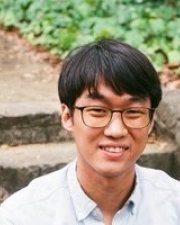 Sung-Jin Oh
Title
Assistant Professor
Research Expertise and Interest
mathematical analysis
,
nonlinear partial differential equations
Research Description
Sung-Jin Oh is interested in geometric PDEs, especially those which originate from physics. He enjoys thinking about these PDEs since their understanding requires combining ideas from a diverse range of fields, such as harmonic analysis, differential geometry and physics. Specific equations that he has considered so far include the Yang-Mills equations, Einstein equations, various Chern-Simons theories, wave maps, incompressible Euler equations and incompressible extended MHD equations.
In the News
February 12, 2020
Nine young faculty members at UC Berkeley have been awarded a Sloan Research Fellowship, an honor given yearly to the brightest up-and-coming scientists in the United States and Canada.