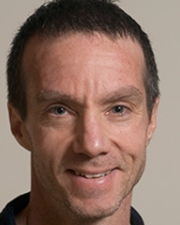 Steven Weber
Title
Professor and Director, Center for Long Term Cybersecurity
Department
Dept of Political Science
School of Information
Research Expertise and Interest
political science
,
international security
,
international political economy
,
information science
Research Description
Professor Weber's areas of special interest include international political economy, political and social change in the information intensive economy, and the political economy of globalization with special attention to knowledge intensive industries (software, pharmaceuticals). He has held academic fellowships with the Council on Foreign Relations, the Center for Advanced Study in the Behavioral Sciences, and the Berggruen Institute. He served as special consultant to the president of the European Bank for Reconstruction and Development in London, and actively works with US and other government agencies on foreign policy issues, risk analysis, and forecasting.His publications include Cooperation and Discord in U.S.-Soviet Arms Control, the edited book Globalization and The European Political Economy ; numerous articles and chapters in the areas of U.S. foreign policy, the political economy of trade and finance, politics of the post-Cold War world, and European integration. His current research interests focus on changes in the business cycle and implications for firms and governments, and advancing a new model of global liberalism amid the political economy of digital security and machine learning . His most recent books are The Success of Open Source (2004); The End of Arrogance: America in the Global Competition of Ideas (2010); and Deviant Globalization: Black Market Economy in the 21st Century (2011). His new book Bloc by Bloc: How to Organize a Global Enterprise for the New Regional Order (2019) explains the emerging global economic geography in the post financial crisis world where the leading edge of economic growth will be driven by machine learning.
In the News
November 4, 2020
UC Berkeley scholars awoke Wednesday, Nov. 4 to signs of a deeply divided U.S. electorate, and no blue wave on the horizon. Despite a surge in early voting, ballots were still being counted in several battleground states. As of noon that day, the race between President Donald Trump and his Democratic challenger Joe Biden remained too close to call. 
November 18, 2014
UC Berkeley's new Center for Long-Term CyberSecurity will map out what the cybersecurity problem will mean a few years down the road, and to stimulate interdisciplinary research efforts that will make a difference in resolving the threat.