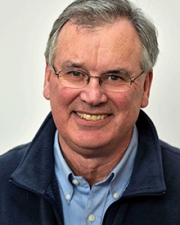 Steven Conolly
Department
Dept of Bioengineering
Division of Electrical Engineering/EECS
Research Expertise and Interest
instrumentation
,
medical imaging reconstruction
,
contrast
,
MRI
,
Magnetic Particle Imaging
Research Description
Low-cost MRI, Magnetic Particle Imaging (MPI), tracking stem cells in vivo with MRI and MPI, Immunotherapy, Early stage Cancer Diagnosis, Stroke, diagnosis Cardiovascular disease diagnosis, safe contrast agents, Ventilation-Perfusion Imaging with Zero Radiation for Pulmonary Embolism diagnosis, gut bleed diagnosis without Nuclear Medicine, tracking White Blood Cells to Tumors with zero radiation, medical image reconstruction medical imaging instrumentation.
In the News
February 7, 2022
Four UC Berkeley faculty members, whose technological innovations promise to deliver solutions to some of the world's most pressing problems, have been awarded the Bakar Fellows Program 2022 Bakar Prize.
February 25, 2019
It's still some years off, but Steven Conolly aims to see disease in a totally new way. He leads research on an emerging Magnetic Particle Imaging (MPI) technology that already can peer past tissue or organs to detect disease deep within the body.