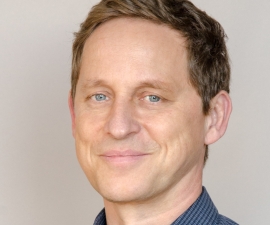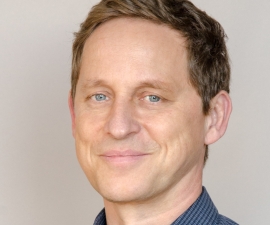 Research Expertise and Interest
Modern German and European History, Human Rights and Internationalism, global urban history, critical theory
Research Description
Stefan-Ludwig Hoffmann is an Associate Professor of Late Modern European History at the University of California, Berkeley, where he teaches at the History Department, and is affiliated with the Institute for European Studies, the Pacific Regional Office of the German Historical Institute, Institute for Slavic, East European and Eurasian Studies, the Institute for International Studies, the Rhetoric Department, the German Department and the Program in Critical Theory. 
Born and raised in East Berlin, Hoffmann received his MA at Johns Hopkins University (1993) and his Dr. phil. at the University of Bielefeld (1999). He has published on topics ranging from post-Enlightenment sociability and social thought to the recent history of human rights. His most recent book Der Riss in der Zeit. Kosellecks ungeschriebene Historik (2023) is an exploration of Reinhart Koselleck's premise that twentieth-century experiences of time require a new theory of history. Other recent publications include (as co-editor), Seeking Peace in the Wake of War. Europe 1943-1947 (2016); The Ethics of Seeing. Photography and Twentieth-Century German History (2018); as well as (with Sean Franzel) Sediments of Time. On Possible Histories (2018), a new edition and translation of Koselleck's writings on historical theory. Hoffmann's writings appear simultaneously in German and English on both sides of the Atlantic and have been translated into several other languages. Together with Samuel Moyn, he is the founding editor of the Cambridge series Human Rights in History.
For some time, he is working on two book projects: a history of human rights and the eclipse of internationalism (Geschichte der Menschenrechte. Ein Rückblick, forthcoming with Suhrkamp, English transl. with Princeton UP in preparation) and a history of Berlin's urban life in the 1940s, as it went from capital of the Nazi Empire to shattered metropolis of the Cold War.
Hoffmann has received a number of awards and fellowships for his work. Most recently, he has been a Guggenheim Fellow and a Fellow at the Wissenschaftskolleg, Berlin's Institute for Advanced Studies (2017-2018).