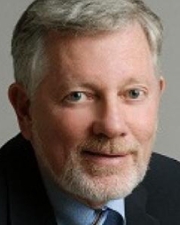 Sheldon Zedeck
Title
Professor Emeritus and Professor of the Graduate School
Research Expertise and Interest
statistics
,
organization
,
psychology
,
research methodology
,
industrial
,
social psychology
,
personnel
,
cross-cultural work values
,
decision-making research
,
work and family issues
,
the work values of Chinese employees
Research Description
Sheldon Zedeck is an industrial/organizational psychologist. His continuing research interests are in three areas: (1) employment selection and validation models, with particular emphasis on reducing adverse impact against minorities; he has conducted research with Prof. Marjorie Shultz, (Law School faculty) that focuses on how to define success in law school and as an attorney and how to predict performance as an attorney; (2) the relationship between work and family, with particular emphasis on how factors in both the work and family environments have reciprocal, causal relationships; and (3) decision making, in particular how individuals process information prior to making decisions. 
In the News
July 15, 2010
As the ranks of China's millionaires continue to grow, the pursuit of wealth in the nation is fast outpacing mental health and wellbeing, according to psychologists at the University of California, Berkeley, who are seeking to correct that imbalance and spread the science of happiness in China.