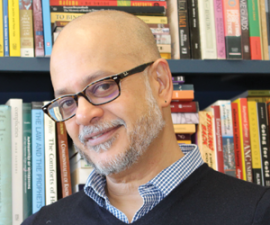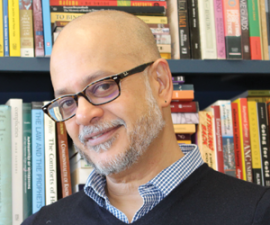 Research Expertise and Interest
geography as history of the present and as earthly/oceanic writing, social theory, political economy, development, agrarian studies, labor, racial/sexual capitalism, Black radical tradition, biopolitical struggle, oceanic studies, photography, South Asia, South Africa, Indian Ocean
Research Description
Sharad Chari is a geographer, and he remains puzzled by  'geo-graphy' as a form of earthly or oceanic writing. He received his PhD in Geography at Berkeley in 2000, after which he was a postdoctoral fellow in Anthropology and History at the Michigan Society of Fellows, at the University of Michigan (2000-03), a Lecturer (Assistant Professor) of Human Geography at the London School of Economics (2004-12), and an Associate Professor at the Centre for Indian Studies in Africa and the Department of Anthropology at the University of the Witwatersrand (Wits), South Africa (2013-16). He remains affiliated to the Wits Institute for Social and Economic Research (WiSER) and its project on Oceanic Humanities in the Global South.
His intellectual origins are in the political economy of agrarian change and postcolonial development. His first body of research was an agrarian critique of 'flexibility' in the industrial town of Tiruppur in South India in which practically everyone worked, all the time, making garments for the global economy. Fraternal Capital: Peasant-workers, self-made men and globalization in provincial India (Stanford and Permanent Black, 2004) draws from the experiment in 'anthrohistory' he encountered at the University of Michigan in the early 2000s while a postdoctoral fellow at the Michigan Society of Fellows. Fraternal Capital connects ethnographic political economy with an anthrohistorian's attentiveness to the activation of historical relations in the present, particularly as instruments of subaltern social domination.
His second major project brings a geographer's attention to material artefacts that are difficult to dislodge, as the present appears as a palimpsest of multiple pasts. This research project has been in Durban, South Africa, in neighborhoods stuck between oil refineries and other industry in a valley that traps pollution and foists its burden on people racialized 'Indian' and 'Coloured' in South African racial capitalism. This book project, Apartheid Remains, does three things: it asks how post-apartheid struggles face a set of obstacles inherited from various pasts, it revisits the twentieth century history of state racism and Black struggle to ask how biopolitical tools used to build segregation might have been used to break it down, and it ends with arts of survival in local blues traditions, not least in photography, that conserve the seeds of a post-apartheid future. This work was conducted through annual peregrinations to the School of Development Studies at UKZN, Durban, and concluded while he taught at the University of the Witwatersrand in Johannesburg in a time of  upheaval, with hopes and challenges of academic decolonization in the background. Time in South Africa forced him to make explicit the links between Black radical praxis and Marxist agrarian studies, to think about how South Africa and the Indian Ocean littoral allows us to 'stretch' the Black radical tradition in new ways.
This theme takes him to his new research on the hopes and challenges of the 'oceanic economy' in its various entailments in the Southern African Indian Ocean Region, with an attention to sites on the South African and Mozambican littoral, Mauritius, Reunion, and Mayotte. This project attempts to think with oceanic form from an Afro-Asian oceanic space, where the 'Black Atlantic' meets the nonlinear currents of the Indian Ocean, inspired by intellectual and political currencts from the Caribbean.
The broader, intertwined questions on which he invites collective reflection are: How might we stretch the planetary insights of the Black radical tradition? How might we imagine 'geography' as earthly or oceanic writing/inscription? And how might geography help expand a sense of spaciousness in our time of enclosure and of apparent transparency and immediacy?