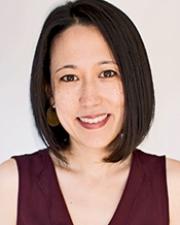 Sarah Stanley
Title
Assistant Professor
Research Expertise and Interest
mechanisms of pathogenesis and immune subversion in tuberculosis
,
protective immunity to tuberculosis
,
metabolic interactions between hosts and pathogens
,
development of novel therapeutics for tuberculosis
,
scientific capacity building
,
tuberculosis
In the News
August 8, 2022
Scientists at the University of California, Berkeley, have created a new COVID-19 therapeutic that could one day make treating SARS-CoV-2 infections as easy as using a nasal spray for allergies. In a new study published online in the journal Nature Communications, the team shows that these short snippets, called antisense oligonucleotides (ASOs), are highly effective at preventing the virus from replicating in human cells. When administered in the nose, these ASOs are also effective at preventing and treating COVID-19 infection in mice and hamsters.
February 5, 2021
Since the coronavirus pandemic began, only one antiviral drug, remdesivir, has been approved in the United States for treatment of COVID-19, but it barely works and is toxic to the liver. Researchers at UC Berkeley have found 20 compounds that, in combination with remdesivir, are much better than remdesivir alone in protecting human lung cells from SARS-CoV-2, the virus that causes COVID-19.
May 19, 2020
Thanks to a rapid funding program thrown together by wealthy entrepreneurs barely six weeks ago, seven COVID-19 research projects at the University of California, Berkeley, are getting an infusion of cash — $2.2 million in all — that could turn up new diagnostics and potential treatments for the infection within months.