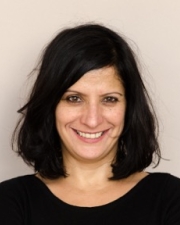 Samera Esmeir
Title
Associate Professor
Research Expertise and Interest
critical theory
,
Middle Eastern Studies
,
Legal and political thought
,
law and society
,
legal histories
,
colonialism and post-colonialism
Research Description
Samera Esmeir is currently writing a second book, titled The Struggle that Remains: Between the World and the International. The book tracks the modern entry of the word international into the English language, and theorizes its emergence as a contending signifier of the world, as well as its reconfiguration of horizons of struggle.  Her first book, Juridical Humanity: A Colonial History (Spring 2012, Stanford University Press) is a historical and theoretical study of how colonial juridical powers have reconfigured the concept of the human during the late-modern colonial era by bonding the human to the law.