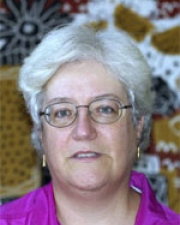 Rosemary A. Joyce
Title
Professor of Anthropology
Department
Department of Anthropology
Research Expertise and Interest
Latin America
,
anthropology
,
gender
,
archaeology
,
sexuality
,
museums
,
cultural heritage
,
ethics
,
Central America
,
feminism
Research Description
I am internationally recognized as a specialist in sex and gender in the past, basing my analyses on art, burials, and the remains of households. My most recent book, Ancient Bodies, Ancient Lives (Thames and Hudson 2008), presents the results of global research on sex and gender by archaeologists for interdisciplinary scholars. As an anthropological archaeologist, I have conducted field research in Honduras for more than 30 years. I have excavated some of the earliest villages in Central America, dating to 1500-500 BC; the largest settlement in the region, dating 500-1000 AD; and most recently, an 18th century Spanish fort on the Caribbean coast. My research on early villages resulted in the identification of traces of cacao (the plant yielding chocolate) dating to at least 1100 BC. An important part of my work has been the exploration of the ethics and political contexts of archaeological research. This includes ongoing work assessing the impacts on cultural heritage policy of the 2009 coup d'etat in Honduras. Part of this research involves the creation of new museums and interpretive centers in Honduras. My work in cultural heritage is in part based in my history as a museum anthropologist, a field in which I teach at Berkeley. I was Assistant Director of the Peabody Museum at Harvard University (1986-1989), and Director of the Hearst Museum of Anthropology here at Berkeley (1994-1999). I have published essays on contradictions in the definition of world heritage sites and the way archaeologists evaluate the significance of archaeological sites; on the role of nationalism in archaeology; and the way expertise is mobilized in international consulting. I am currently conducting research in European museums on early collecting and histories of archaeology.
In the News
April 22, 2010
Five Berkeley professors have been named 2010 Guggenheim fellows, an award conferred for "achievement and exceptional promise."