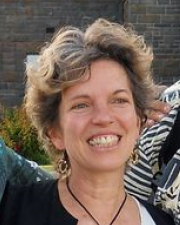 Rosemary G. Gillespie
Title
Professor; Director, Essig Museum of Entomology
Department
Dept of Environmental Science, Policy & Management
Research Expertise and Interest
systematics
,
insect biology
,
evolution and conservation biology
,
spiders
,
oceanic islands
Research Description
Rosemary Gillespie is a professor of Environmental Science, Policy & Management, Division of Insect Biology. Her research focuses on insects and spiders that comprise much of life's diversity and are critical for functioning ecosystems. Her focus is on the elucidation and conservation of this biodiversity in order to maintain the life-support system provided by nature's variety, and the living resources necessary for ecologically sustainable development.