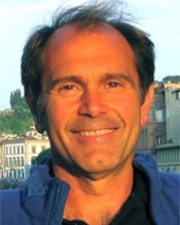 Ronald Dahl
Title
Professor of Public Health
Research Expertise and Interest
decision-making
,
adolescence
,
brain development
,
behavioral and emotional health
,
pubertal maturation
,
affective neuroscience
,
social neuroscience
Research Description
Ron Dahl is pediatrician with long-standing research interests in the development of regulatory systems (e.g. sleep/arousal and affect regulation) and their relevance to the development of behavioral and emotional disorders in children and adolescents. His current work focuses on early adolescence and pubertal maturation as a developmental period with unique opportunities for early intervention and prevention in relation to a wide range of behavioral and emotional health problems. Dr. Dahl has co-directed a large program of research focusing on child/adolescent affective disorders with more than a decade of funding from the NIMH, and has received an NIH Independent Scientist Award focused on the interface of sleep, arousal, and affect regulation during adolescent development. His research is interdisciplinary and bridges between basic developmental research and the direct clinical translation regarding early intervention and prevention in adolescents. He serves as editor for the journal, Developmental Cognitive Neuroscience. He has published extensively on adolescent brain development, sleep disorders, and behavioral/emotional health in children, and his work, increasingly, is focusing on the policy implications of this work.