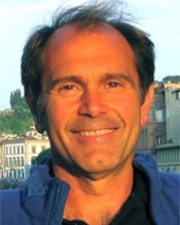 Research Expertise and Interest
decision-making
,
adolescence
,
brain development
,
behavioral and emotional health
,
pubertal maturation
,
affective neuroscience
,
social neuroscience
Research Description
Ron Dahl is a pediatrician and developmental scientist with more than 30 years of experience working at the interface of research, practice, and policy with the goal of improving the lives of children and adolescents. His work has focused on basic studies of neurobiological and psychological development, clinical studies in pediatrics and child psychiatry, sleep, arousal, and emotion regulation, social and emotional learning, and consideration of the social, family, and cultural contexts that shape neurobehavioral development. He has published more than 300 scientific articles in the areas of child and adolescent development, behavioral/emotional health in youth, adolescent brain development, and the public health/policy implications of this work. An emerging area of research brings a developmental science perspective on the vulnerabilities and opportunities for social learning being created by rapid changes in digital technology. Across all of these contexts, learning and development in the realm of healthy social relationships occupies a central role.
He is currently serving as the Director, Institute of Human Development; and Professor in the School of Public Health UC Berkeley. He is also a past-president of the Society for Research on Child Development; was one of the founding editors of the journal Developmental Cognitive Neuroscience, and is the Founding Director of the Center for the Developing Adolescent.