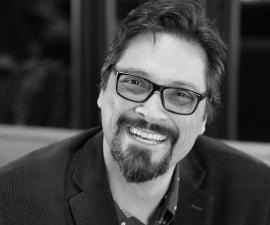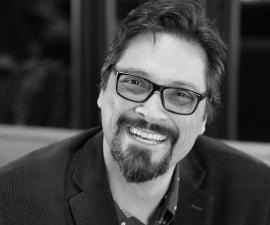 Research Expertise and Interest
journalism, new media, Mobile, visual storytelling, virtual reality, film/video production, photojournalism
Research Description
Richard Koci Hernandez is an internationally recognized, award-winning innovator in journalism and multimedia. Koci Hernandez published The Principles of Multimedia Journalism: Packaging Digital News, Taylor & Francis, 2015. In this much-needed examination of the principles of multimedia journalism, experienced journalists Koci Hernandez and co-author Jeremy Rue systemize and categorize the characteristics of the new, often experimental story forms that appear on today's digital news platforms.
Koci Hernandez is a national Emmy award-winning multimedia producer who worked as a visual journalist at the San Jose Mercury News for 15 years. His photographic work has appeared in The New York Times, Wired, The New Yorker, Time, Newsweek, The Los Angeles Times, USA Today, and a National Geographic book on iPhone photography, among others. His photographic monograph, Downtown was published in 2013 by French publisher, outofthephone. In 2013, his multimedia project for CNN, Our Mobile Society, earned him his fourth national Emmy nomination from the National Academy of Television Arts & Sciences. In 2008, Richard was awarded a national Emmy award for the New Approaches to Documentary category for his work on the Mercury News multimedia project entitled, Uprooted. His work for the Mercury News covering the Latino Diaspora and the California Youth Prison System earned him two Pulitzer Prize nominations and in 2003  and the James K. Batten Knight Ridder Excellence Award. In 2006, Richard was named deputy director of photography and multimedia at the Mercury News after spearheading the creation of the organizations first visual journalism website, MercuryNewsPhoto.com.
He has taught multimedia workshops for Stanford University, National Press Photographers Association, The Southern Short Course, National Association for Hispanic Journalists and National Association for Black Journalists, among many others. He has lectured at USC Annenberg School for Communication and Stanford University. Koci-Hernandez is a San Francisco State University journalism graduate, where he has been a guest instructor. In 2008 Koci Hernandez was invited to join the Faculty at the UC Berkeley Graduate School of Journalism as a visiting Fellow supported by a Ford Foundation grant to produce digital news sites for San Francisco Bay Area communities. In 2017 Koci Hernandez was named an Associate Professor for New Media at the Graduate School of Journalism at UC Berkeley.