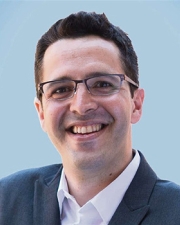 Ricardo Perez-Truglia
Title
Associate Professor
Research Expertise and Interest
behavior economics
,
political economy
,
public economics
Research Description
Ricardo Perez-Truglia is an Associate Professor at the Haas School of Business. His research lies at the intersection of behavioral economics, political economy and public economics. Perez-Truglia intends his research to inform firms and policy makers in the developed and developing world, leading to practical applications.
One of his main research interests is how social image and social comparisons shape economic behavior. What do others think of you? Are you rich? Smart? Hard-working? The desire to shape these opinions is a powerful driver of human behavior. Perez-Truglia studies social incentives in contexts such as tax compliance, political participation and happiness.
Another central theme in his research is how firms and individuals acquire and process information. Individuals hold many beliefs that are divorced from reality, even when it comes to basic concepts. They do not understand their own position in the income distribution, or the probability that they are audited by the IRS. In order to understand people's motivations, we need to know what people really believe. Perez-Truglia has applied this framework to topics such as inflation and home price expectations, tax compliance and preferences for redistribution.
In the News
November 20, 2020
Everyone loves to complain that their taxes are too high. Yet few people actually take the time to formally protest them. A recent deep-dive into property tax appeals in Texas offers new insights on what motivates people to protest or accept their tax obligations.