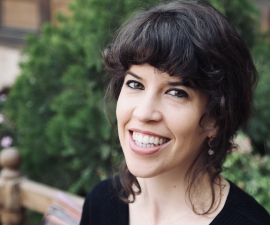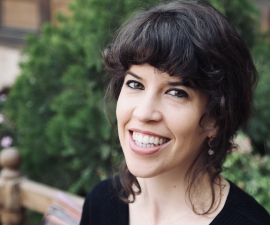 Research Expertise and Interest
anticolonial politics, empire, racism, global and transnational sociology, historical sociology, social theory
Research Description
Ricarda Hammer is an assistant professor in the Department of Sociology. Her work sits at the intersection of global sociology, the sociology of race, historical sociology, social theory, and anticolonial thought. Her book project, tentatively titled "Citizenship and Colonial Difference: The Racial Politics of Rights and Rule across the Black Atlantic," explains how democratization was made compatible with colonial extractive projects through renewed constructions of race.
The book examines anticolonial political imaginaries from the Caribbean. Sociology tends to see modern citizenship as the result of class struggle, or as a liberal ideal, highlighting the promises of civility and integration. Often based on the histories of metropolitan England and France, we assume that citizenship struggles elsewhere would follow these European trajectories. But even though they have often been written out of political modernity, struggles for freedom from racial slavery and colonization are central struggles in the history of political modernity: At the same time as democratic revolutions swept both England and France, the enslaved in the English and French plantation colonies claimed freedom for themselves. Tracing these struggles throughout the Age of Revolutions and beyond, she brings to light the pitfalls, predicaments, and contestations against colonial rule as a central part of political modernity. Starting from the demands of anticolonial movements, we can build a new genealogy that unites the demand for humanity with material reparations and that goes beyond the confines of the nation state.
Her research has been published in Sociological Theory, Sociology of Race and Ethnicity, Political Power and Social Theory, and Teaching Sociology. Her dissertation won the 2022 Best Dissertation Award from the American Sociological Association, and it has been funded by the National Science Foundation, Brown's Center for the Study of Slavery and Justice (CSSJ), the Watson Institute for International and Public Affairs, the Cogut Center for the Humanities, and the Brown Graduate School.
She received her Ph.D. in Sociology from Brown University in 2021 and was a Postdoctoral Fellow at the Weiser Center for Emerging Democracies at the University of Michigan-Ann Arbor.