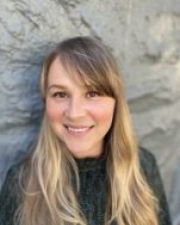 Rhiannon Welch Welch
Title
Associate Professor
Research Expertise and Interest
Italian literature
,
film
,
critical theory
Research Description
Rhiannon Noel Welch works on modern Italian literature, film, and critical theory. Her first book, Vital Subjects: Race and Biopolitics in Italy, reads a range of canonical and lesser-known texts through the lens of biopolitics in order to demonstrate how race and colonialism have long been central to Italian modernity and national culture, rather than a fascist aberration or a contemporary phenomenon resulting from immigration.
Her current book project, Crisis and the Aesthetics of Deceleration, examines recurring figures of deceleration, dilation, and/or slowness, in Italian literature and film in light of the numerous biopolitical crises plaguing Italy and the world today (the coronavirus pandemic, climate change, mass migration, the failures of late capitalism, etc.).