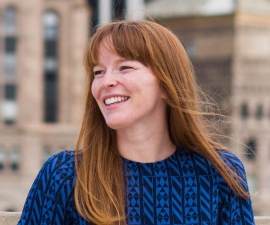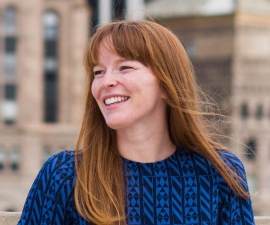 Research Expertise and Interest
Latin American history
Research Description
Rebecca Herman is an associate professor in the Department of History.  Her research and writing examine modern Latin American history in a global context.
Her first book, Cooperating with the Colossus: A Social and Political History of US Military Bases in World War II Latin America was published by Oxford University Press in 2022. The book reconstructs the history of U.S. military basing in Latin America during World War II – weaving together high diplomacy with on-the-ground examinations of race, labor, sex and law in the areas surrounding defense sites – to reveal how World War became a powerful inflection point in the relationship between domestic and international politics in the Americas in the twentieth century. She has also authored past and forthcoming articles and book chapters on the global politics of anti-racism, the Cuban literacy campaign, the Brazilian labor justice system, U.S.-Latin American relations, and environmental activism across the North-South divide. 
She is currently working on a new book project on Antarctica, Latin America and the World.
Prior to entering academia, Herman spent several years in Argentina, Chile, Bolivia and Brazil working as a freelance translator, researcher and documentarian. Before joining the faculty at Berkeley, she was Assistant Professor of International Studies and Latin American Studies at the University of Washington, Seattle. She has received fellowships and awards from the Mellon Foundation, the Smithsonian Institution, the Social Science Research Council, and the Council on Library and Information Resources, among others.
She received her Ph.D. in History from Berkeley and my B.A. in Literature and History from Duke.