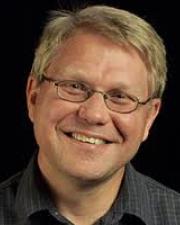 Rauri C.K. Bowie
Department
Dept of Integrative Biology
Research Expertise and Interest
ornithology
,
Africa
,
evolutionary biology
Research Description
Rauri Bowie is a Professor in the Department of Integrative Biology and a Curator in the Museum of Vertebrate Zoology. He is fascinated by why animals are distributed unevenly around the globe. Much of his research has centered on documenting and studying patterns of species diversity and distribution across heterogeneous landscapes, particularly those inherent to mountains, arid savannas, and rocky shores. His research group combines field, museum, and genomic approaches to: (1) document and delineate biological diversity; (2) determine the underling basis of convergent evolution of phenotypes; and to (3) characterize the microbiota of vertebrates and determine their role in disease transmission and metabolism. In the course of the labs research, they apply phylogenetic, population genetic and genomic approaches, working with datasets overlaid with analyses of acoustic and trait variation, and species distribution models to examine spatial and temporal patterns of diversification. The labs research is conceptually as well as geographically broad and addresses multiple fundamental questions in evolutionary biology. The bulk of the labs research takes place in Western North America and Africa, but over the past decade has expanded to other continents to ask questions about the global diversification of animals and their associated microbes.
In the News
May 13, 2021
Despite having been driven nearly to extinction, the California condor has a high degree of genetic diversity that bodes well for its long-term survival, according to a new analysis by University of California researchers.
August 17, 2020
From the four-foot-tall emperor penguin to the aptly named foot-long little penguin, these unique flightless birds have invaded habitats from Antarctica to the equator, not to mention the hearts of the public.