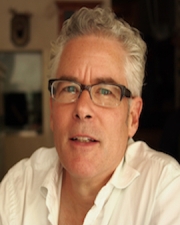 R. Jay Wallace
Title
Professor of Philosophy
Research Expertise and Interest
ethics
,
moral philosophy
,
philosophy
Research Description
R. Jay Wallace works in moral philosophy. His interests extend to all parts of the subject (including its history), and to such allied areas as political philosophy, philosophy of law, and philosophy of action. His research has focused on responsibility, moral psychology, and the theory of practical reason. Recently he has written on promising, freedom, rational agency, normativity, contractualism, instrumental reason, and Nietzsche's Genealogy of Morals. He was an undergraduate at Williams College, where he received the B.A. degree in 1979. He did his graduate work at the University of Oxford (B.Phil. 1983) and at Princeton University (Ph.D. 1988). His publications include Responsibility and the Moral Sentiments (Harvard) and Normativity and the Will (Oxford). He is currently Chair of the Philosophy Department at Berkeley.
In the News
April 22, 2010
Five Berkeley professors have been named 2010 Guggenheim fellows, an award conferred for "achievement and exceptional promise."