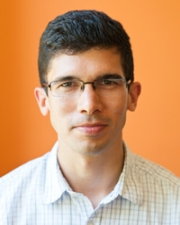 Peter Jenks
Title
Associate Professor
Research Expertise and Interest
syntax
,
semantics
,
morphology
,
linguistic theory
,
Thai
,
sudanese languages
,
African languages
,
Southeast Asian languages
Research Description
What are the principles which govern syntactic processes in human language? In what way and to what extent can languages vary? And what unexplored phenomena in understudied (or not so understudied) language can inform our understanding of syntactic theory and typology? Peter Jenk's work attempts to answer these questions by exploring topics such as the universality of functional categories or the structures involved in clausal embedding.
His primary area of specialization is syntax and its interfaces. He teaches courses on syntax, semantics, typology, and fieldwork.
Much of his work examines languages from East and Southeast Asia and Subsaharan Africa. (The generalization is that he likes working on languages with tone!) He has an enduring interest in Thai, which he grew up speaking as a second language and which was the topic of his dissertation.
For over ten years he has been working on Moro, an endangered Kordofanian language spoken in the Nuba Mountains of Sudan. He co-developed the Moro Story Corpus, and he is currently collaborating on a descriptive grammar of Moro as well.