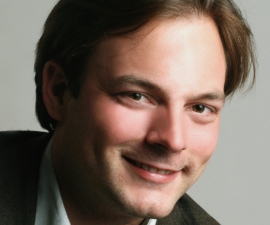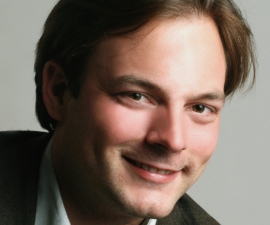 Research Expertise and Interest
microscopy, nanomaterials, Nuclear materials, material science, radiation damage, corrosion in liquid metals, materials development, materials under extremes, nuclear applications, ion beam microscopy, nanoscale mechanical testing
Research Description
Prof. Hosemann is interested in experimental material science for nuclear applications. His main focus is on structural materials used for nuclear components (fission, fusion, spallation, etc.). His research focuses on developing a basic understanding of the materials degradation processes in a nuclear environment and resulting consequences to engineering application.
Currently the focus is on three subjects:
Small scale materials testing on irradiated and unirradiated structural materials for nuclear applications. It is the aim to reduce the necessary sample volume to a minimum in order to assess the materials state while investigating the basic effects of radiation damage. The same techniques developed are also deployed on evaluating non nuclear coatings.
Investigating new advanced structural materials concepts (e.g. oxide dispersion strengthened steels, SiC.SiC composites, coating systems) using accelerated materials testing.
extreme envrionment corrosion (e.g. Liquid metal corrosion, molten salt corrosion, etc.)  for nuclear applications. Development of a fundamental understanding of the involved mechanisms will lead to the development of improved alloying concepts and system operating techniques to reduce the corrosion issue.