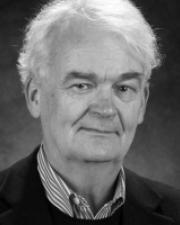 Peter C. Bosselmann
Title
Professor of the Graduate School
Department
Dept of Architecture
Dept of City & Regional Planning
Dept of Landscape Architecture & Environmental Planning
Research Expertise and Interest
urban design
,
architecture
,
city and regional planning
,
landscape architecture
Research Description
Peter Bosselmann is a Professor of Urban Design. He is a practicing professional with completed work in the San Francisco Bay Area, New York City, Toronto, and Tokyo. He has taught at the Royal Danish Academy of Fine Arts in Copenhagen, the University of Tokyo, the Sidney Institute of Technology, and the New University of Lisbon. Professor Bosselmann is the Director of the Environmental Simulation Laboratory, a facility set up by the National Science Foundation with the mandate to aid public communication of large-scale planning and design proposals. The simulation work at Berkeley has led to the establishment of two sister laboratories in New York City and in Tokyo. Professor Bosselmann's professional projects include the San Francisco Downtown Plan; New York Times Square urban design controls; downtown Toronto Sun, Wind, and Comfort Study; East Garrison Design Study for Ft. Ord, California; Neighborhood Preservation, Transportation plan for East Sacramento; and Visual Assessment of Development Impacts on Streets, Public Parks, and Neighborhood Open Spaces, New York City. Current research activities include urban design in the context of residential, open space, downtown, and transportation planning.