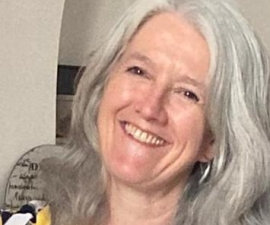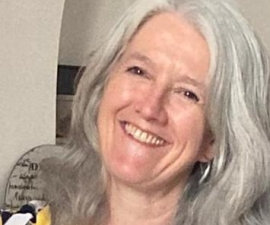 Research Expertise and Interest
political and cultural history of Southeast Asia, French colonialism, British imperialism, French India, British India, comparative colonialism, Burma/Myanmar, Cambodia, Chinese diaspora, cinema and theatre, Material and Visual Culture, travel and translation, gender, nationalism, Buddhism, economic history, global history
Research Description
Penny Edwards is on sabbatical in 2022-23 to work on her next book  Ephemeral Angkor, a literary and cinematic history.  She is grateful for the award of a Humanities Research Fellowship from the Division of the Arts and Humanities that has made her sabbatical possible. Ephemeral Angkor focuses on the expression and transmission of ideas of Angkor in mobile scripts and performative texts including poetry song and cinema, and seeks to complicate the notion of national identity as something that is purely fictive while expanding the range and repertoire of Angkor's heritage in motion, to refugee, exile and migrant communities in diaspora.
Penny is concurrently gathering material for her fourth book, Kindred Spirits, a feminist history and transnational biography that explores the lives and impact of four European women and their interventions in the study of Buddhism and alternative spiritualities: Caroline Rhys-Davids, Suzanne Karpelès, Alexandra David-Néel and Mira Alfassa between the 1870s and 1970s.  
Penny's most recent publications are the reflection essay,  Edwards, P. (2022). Beyond words: Going off script in Theravada Southeast Asia. Journal of Southeast Asian Studies, 53(1-2), 344-348. Her translated excerpt of  the Cambodian writer Soth Polin's novel  L'anarchiste (Paris: Table Ronde, 2011) appeared in the latest issue of Mānoa: A Pacific Journal of International Writing "From The Anarchist." Manoa, vol. 34 no. 1, 2022, p. 168-175. Project MUSE, doi:10.1353/man.2021.0056.
She is guest editor, with Alok Bhalla, ko ko thett and Kenneth Wong, of "In the Silence: International Fiction, Poetry, Prose and Performance"  a special issue of Mānoa: A Pacific Journal of International Writing (34-1)  forthcoming in January 2023 https://manoa.hawaii.edu/manoajournal/  Penny's review of Aurore Candier's La réforme politique en Birmanie pendant le premier moment colonial (1819-1878), Paris, EFEO is forthcoming in the Journal of Burma Studies, Volume 27, No. 1,  2023.  Her chapter "Inarguably Angkor" in The Angkorian World edited by Damien Evans, Miriam Stark and Mitch Hendrickson (Routledge) is in press for publication in March 2023 https://www.routledge.com/The-Angkorian-World/Hendrickson-Stark-Evans/p/book/9780815355953
Penny's second book. Kingdoms of the Mind: Burma's fugitive prince and the fracturing of empire, forthcoming with Columbia University Press, is a geographical and methodological departure from Cambodge.    The first book-length study of late colonial Burma (1860s – 1920s) in regional context, Kingdoms takes a granular, micro-historical approach to comb multiple archives for lives on the margins and in between. Moving between nineteenth century Burma, the British Raj, the courts of Windsor and Bangkok, Kingdoms follows a prince on the run through penal colonies and stowaway cabins to corners of French India and the borders of Indochina, mapping networks of adventure capital, spiritual belief and political kinship that would ultimately topple empire in South and Southeast Asia.  Highlighting the porosity of borders, the flexibility of networks and the resilience of non-state actors, Kingdoms unsettles area studies frameworks and challenges the persistence of colonial boundaries and nations as frameworks of analysis for the modern history of South and Southeast Asia.  You can hear Penny discuss key themes in her book in this podcast https://myanmarmusings.com/princely-possibilities-myingun-in-exile
Her first book Cambodge: The Cultivation of a Nation (University of Hawai'i Press, 2008) is a cultural history that argued for a role and space for Cambodian intellectuals, monks and journalists in the making of the Cambodian nation under colonial rule. Awarded the 2009 Harry J. Benda Prize by the Association of Asian Studies for its bold intervention in Southeast Asian studies, Cambodge has had wide-ranging traction beyond the field  as a study of nationalism and colonalism   https://uhpress.wordpress.com/2009/04/23/cambodge-wins-major-sea-studies-book-award/ 
Penny's Google Scholar profile is here https://scholar.google.com/citations?user=YMgUnO4AAAAJ&hl=en