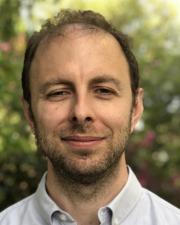 Research Expertise and Interest
inequality
,
Place Based Policies
,
firm wage setting policies
,
employment discrimination
,
econometrics
,
discrimination
Research Description
Patrick Kline is a Professor of Economics at UC Berkeley and a faculty research associate at the National Bureau of Economic Research.  His research focuses on the determinants of wage inequality and the effectiveness of public policies designed to combat inequality.  Dr. Kline is a fellow of the Econometric Society and serves as foreign editor of the Review of Economic Studies and an associate editor at Econometrica and at the American Economic Journal: Applied.  Dr. Kline is a leading expert on the economics of imperfectly competitive labor markets, place-based policies, and program evaluation methods. In 2018 he was awarded the Sherwin Rosen Prize for outstanding contributions to the field of labor economics and in 2021 he won the IZA Young Labor Economist award for his contributions to empirical methodology in labor economics.