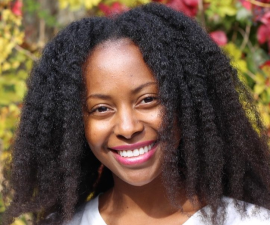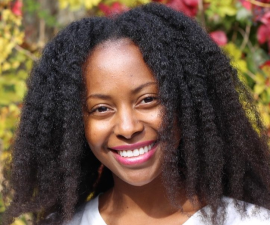 Research Expertise and Interest
black feminist theory, Afro-pessimism, feminist philosophy, gender and sexual violence, feminist legal theory, legal theory, political philosophy, black political thought
Research Description
Patrice D. Douglass is an Assistant Professor of Gender and Women's Studies at UC Berkeley.  Her first book, Engendering Blackness: Slavery and The Ontology of Sexual Violence (forthcoming, Stanford University Press) examines the relationship between sexual violence and modern racial slavery and finds it not only inseverable but also fundamental to the structural predicaments facing Blackness in the present.
Her current book project, Race and Abortion Ethics: Antiblackness and the Opacity of Liberty interrogates the (im)permissibility of abortion in US law and politics. Specifically this project critically examines how situating abortion as an ethic is sutured by the vexed relationship between philosophical and juridical notions of liberty and property. By attending to social and legal histories, U.S. geographies, the rhetorical strategies of abortion concerns, Race and Abortion Ethics illumines how racial Blackness subtends the conceptual framework of reproductive rights and anxieties about their inevitable usurpation. 
She holds a PhD and MA in Culture and Theory from the University of California, Irvine, a MA in Ethnic Studies from the University of California, Riverside, and a BA in Feminist Studies and Legal Studies from the University of California, Santa Cruz.