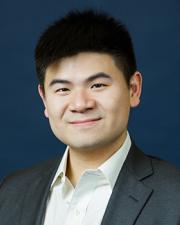 Park Sinchaisri
Title
Assistant Professor
Research Expertise and Interest
operations management
,
operations research
,
machine learning
,
human-computer interaction
,
decision-making
,
behavioral science
,
behavioral economics
,
service operations
,
applied econometrics
Research Description
Park Sinchaisri is an Assistant Professor in the Operations and Information Technology Management Group at the University of California, Berkeley's Haas School of Business. His primary research interests center around combining tools from operations management, economics, machine learning, and behavioral sciences to (i) study how humans learn and make decisions in complex environments, (ii) develop tools to improve human decision-making, and (iii) optimize strategies to manage human-centric operations. Currently, he is focusing on the gig economy, the future of work and services, and the human-AI interface.
Park received his PhD in Operations, Information, and Decisions and AM in Statistics from The Wharton School at the University of Pennsylvania, where he also served as a Wharton Social Impact Fellow. He also holds an SM in Computational Science and Engineering from MIT, and an ScB in Computer Engineering and Applied Mathematics-Economics from Brown University. Previously, he worked for Oracle, Goldman Sachs, and Deloitte Consulting.