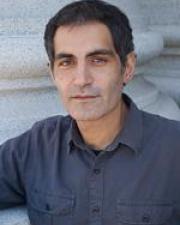 Nikolaos Papazarkadas
Title
Associate Professor of Classics
Research Expertise and Interest
Greek epigraphy
,
Greek history
Research Description
Nikolaos Papazarkadas holds a BA from the University of Athens (1998) and a DPhil from the University of Oxford (2004). After holding positions at Trinity College, Dublin and at Oxford, Nikolaos joined the Department of Classics and the Mediterranean Archaeology and Ancient History program at Berkeley in 2007. He held visiting fellowships at Harvard (2011) and Princeton (2013). In 2014 he was appointed Senior Fellow at the Center for Hellenic Studies, Harvard University.
Nikolaos teaches Greek language, history, and archaeology. He is primarily interested in epigraphy, i.e. the study of inscriptions. His articles include publications of epigraphical documents that chronologically range from the Archaic to the Roman Imperial periods. He has published a monograph on Sacred and Public Land in Ancient Athens (Oxford University Press 2011), and has edited or co-edited four volumes on the epigraphy and history of the Greco-Roman world. He is currently one of the four senior editors of Supplementum Epigraphicum Graecum (SEG), and Chair of the Sara B. Aleshire Center for the Study of Greek Epigraphy.