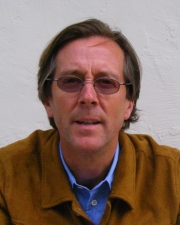 Research Expertise and Interest
17th- and 18th-century French literature and culture
,
history and theory of the novel
,
quantitative literary history and digital humanities
,
aesthetics and image theory
,
cinema (French New Wave)
Research Description
Nicholas Paige is a professor in the Department of French at UC Berkeley.  The bulk of his teaching and research concerns the early modern period, essentially the 17th and 18th centuries. His most recent book is Technologies of the Novel:  Quantitative Data and the Evolution of Literary Systems (under consideration). This project, which was supported by a Guggenheim fellowship, aims to be the first quantitative history of the novel: it traces the incubation, development, and subsequent abandonment of a variety of formal devices via a systematic sampling of the production of French- language novels over the years 1600-1830 (with some coverage of English-language works as well). Drawing from studies of the evolution of technological artifacts, he argues that the novel is not one evolving (or "rising") entity, but rather a system composed of discrete forms in constant but patterned flux. His previous book, Before Fiction:  The Ancien Régime of the Novel (U Penn Press, 2011), awarded the 2013 ASECS Gottschalk prize for best book on the 18th century, offers a history of the novel from the point of view of fictionality (for him, the notion that literary characters need not be "real people"); some of the methodological points raised in that study propel his current data-driven approach.  Other interests include the history of aesthetic effect and affect—essentially identification, considered not as a kind of "bad" reading but as a historical problem.