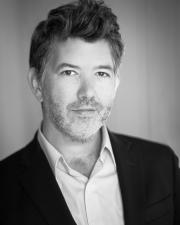 Nicholas Mathew
Title
Associate Professor
Research Expertise and Interest
music and politics
,
music and urban culture
,
eighteenth-century music
,
Beethoven
,
Haydn
,
music in Vienna
,
London
,
aesthetics
,
piano performance
,
historical performance practices
Research Description
Nicholas Mathew's published work has mostly focused on music and politics in the eighteenth and nineteenth centuries: the place of music in political institutions, the role of music in public life, and the ways in which music produces social attachments and collective identity – as well as issues of political appropriation, subversion, musical trashiness, and political kitsch.
His book Political Beethoven (2013) re-examined the politically charged rhetoric of Beethoven's music and its later reception, and argued for relationships between his canonical music and the popular culture and political schlock of the Napoleonic era, including his own alleged potboilers.  The essays in the volume The Invention of Beethoven and Rossini (edited with Benjamin Walton in 2013) revisited the history of the fraught opposition between the two eponymous composers, and the artistic and philosophical traditions they came to represent.
Mathew has also publishd papers on a varied collection of topics, including Webern and modernist pianism, Glenn Gould and Liberace in the 1950s, the "middlebrow sublime," and Napoleonic melodrama in Vienna.  His most recent work is on music, materialism, global dispersion, and markets in the long eighteenth century.
Mathew sits on the editorial board of the interdisciplinary journal Representations, as well as the boards of the Journal of Musicology and Eighteenth-Century Music.  Together with James Davies, he founded the book series New Material Histories of Music at the University of Chicago Press. https://www.press.uchicago.edu/ucp/books/series/MAHIMU.html
As a pianist, Mathew is reponsible for the music department's magnificent collection of nineteenth-century pianos.
In the News
December 13, 2017
The National Endowment for the Humanities today announced $12.8 million in financial support for humanities research across the country.