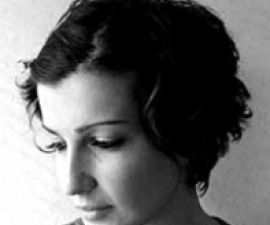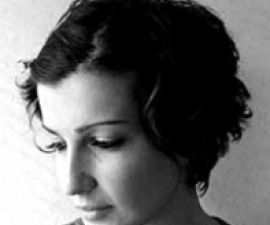 Research Expertise and Interest
relationship between geography and design, architectural representation in relation to climate change, new conceptions of the ordinary and the familiar in architecture
Research Description
Neyran Turan is an Assistant Professor of Architecture at the University of California-Berkeley and a partner at NEMESTUDIO.
NEMESTUDIO, founded by Neyran Turan and Mete Sonmez, is an architectural office that produces work ranging from buildings and installations to speculative projects in various scales. The office's work draw upon unconventional collisions of architectural problems such as form, representation and materiality with the broader concerns of the city, environment, and geography. NEMESTUDIO  received the 2016 Architectural League of New York Prize for Young Architects, 2016 Architect's Newspaper's Best of Design Award (First Prize) in Architectural Representation (New York), Built Environment Notable Award at the Core77 Design Awards 2017 (New York), an Honorable Mention Award at the 2015 Blank Space: When Architecture Tells a Story Competition (New York). The work of the office has been featured at various design magazines and platforms including Wallpaper*, ICON magazine, New Geographies, RevistaPLOT, Architect's Newspaper, Artwort, ItsNiceThat, Socks, Designboom, and has been exhibited at the Aronson Gallery at the Parsons New School of Design Gallery in New York, UC Berkeley Wurster Gallery, Chicago Architecture Biennial, SALT gallery, Piazzale Donatello in Florence, and the 3rd Istanbul Design Biennial curated by Beatriz Colomina and Mark Wigley.
Turan's work draws on the relationship between geography and design to highlight their interaction for new aesthetic and political trajectories within architecture and urbanism. Her current work speculates on the role of architectural representation in relation to climate change and on new conceptions of the ordinary and the familiar in architecture. Turan also received a Graham Foundation Award for her research on the German architect Mathias Ungers (2013). Her current book project, Geographic Istanbul: Episodes in the History of a City's Relationship with its Landscape, focuses on a specific reading of the Bosphorus Strait of the twentieth-century Istanbul in the context of the relationships it presents among geography, politics and urbanism.
Turan is the founding chief-editor of the Harvard Graduate School of Design journal New Geographies, which focuses on contemporary issues of urbanism and architecture, and is the editor-in-chief of the first two volumes of the journal: New Geographies 0 (2008) and New Geographies: After Zero (2009). Some of her recent writings have been published in journals and edited books including, Climates: Architecture and the Planetary Imaginary, Are We Human?, Offramp, ARPA Journal, SAN ROCCO, Scenario Journal, MAS Context, Conditions, MONU, ThinkSpace, ARQA, Bidoun, Thresholds, 20/20: Editorial Takes on Architectural Discourse, The Superlative City, Landscapes of Development, and Mega-Cities.
Turan's most recent publications include Can Images Implode? (2017), Nine Islands: Matters Around Architecture (2016), Long-Span (2016), Measure for the Anthropocene (2016), How Do Geographic Objects Perform? (2015), Museum of Lost Volumes (2015), Superflat (2015), STRAIT (2014), TYPO (2014), Flat Primitive (2014), New Commons (2014), Against Gross (2013), Towards an Ecological Urbanism for Istanbul (2012), and The Dubai Effect (2012).  
Prior to joining University of California-Berkeley, Turan was Assistant Professor at Rice University's School of Architecture. She holds a Doctor of Design from Harvard University, a Master of Environmental Design from Yale University's School of Architecture, and a Bachelor of Architecture from Istanbul Technical University.