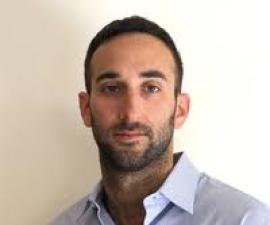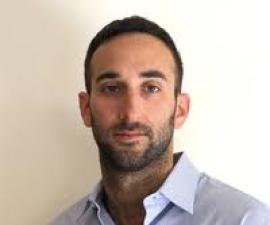 Research Expertise and Interest
Brazilian literature and culture, Latin American literature and culture, media studies, critical theory, Latin American Art History, environmental humanities, digital humanities
Research Description
Nathaniel Wolfson is Assistant Professor of Spanish and Portuguese and Affiliated Faculty of the Program in Critical Theory. He teaches Brazilian literature and visual culture in a comparative mode: exchanges between the Lusophone world, Latin America, Europe, and the United States.  His teaching and research focus on literature, visual art, and philosophy, especially critical theory and media studies.
Wolfson teaches undergraduate courses on Brazilian culture and graduate courses on Brazil and Latin America. His teaching incorporates a wide range of materials and voices from canonical literature to popular culture.
He is currently finishing a book manuscript called Versions of the Concrete: Global Aesthetics and National Culture on Brazilian literary and artistic networks, cybernetics, and cultural politics in the second half of the twentieth-century in Brazil. Versions of the Concrete examines an expanded field of Brazilian "concretism," a mid-twentieth century avant-garde aesthetic movement that was widely influential in poetry and the arts. It focuses on the movement's dialogues with the field of the cybernetics, examining through archival research and textual and visual analysis conversations between prominent Brazilian poets and artists and the philosophers, semioticians, and engineers who pioneered cybernetic thinking. It establishes that concretism, known as a cosmopolitan, abstraction-loving and formalist aesthetic movement, was more aligned with Brazilian mid-century approaches to local languages and cultures than has been recognized.
Wolfson has published articles in journals and edited volumes on a wide range of topics. He is the editor of a special issue on the "Legacies of Concrete Aesthetics" in the Journal of Lusophone Studies (2020). He has written for the contemporary art magazine Flash Art International.
For a complete list and PDFs of other publications see his Academia.com page.
Before coming to UC Berkeley, he taught at Harvard University as a post-doctoral fellow. Prior to that he studied at Princeton University, where he obtained an M.A. and Ph.D. in Spanish and Portuguese, and Brown University, where he received his B.A. in Comparative Literature.