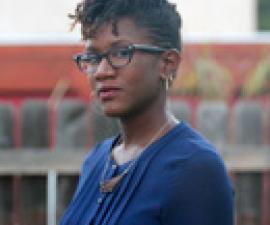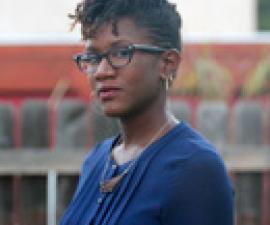 Research Expertise and Interest
Black diaspora literature and culture, queer studies, the city
Research Description
Nadia Ellis specializes in African diasporic, Caribbean, and postcolonial literatures and cultures.
Her research traces the trajectories of literary and expressive cultures from the Caribbean to Britain to the United States and she is most intellectually at home at various intersections: between the diasporic and the queer; imperial identification and colonial resistance; performance and theory; migrancy and domesticity. She teaches classes on postcolonial literature and the city, black diasporic culture, queer theory, and US immigrant literature. 
Her book, Territories of the Soul: Modes of Belonging in the Black Diaspora was published by Duke University Press in 2016. Essays are on such topics as Jamaican dancehall music; sexuality and the archive in postwar London; performance culture in the era of slavery Emancipation; and recent trends in Caribbean literary criticism. She is at work on a new book project on diasporic cities.
She received her PhD in English from Princeton University, specializing in postcolonial and modern British literature. She also has an MPhil in English from Oxford University and a BA in Literatures in English from the University of the West Indies (Mona) Jamaica.