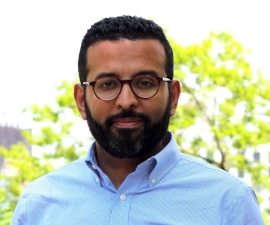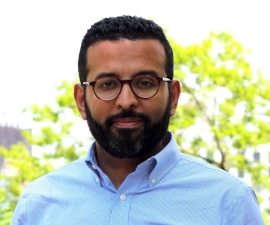 Research Description
Mohamed Wajdi Ben Hammed is Assistant Professor of Arabic Literature and Islamic Culture in the Department of Comparative Literature. 
Ben Hammed works on modern Arabic literature and thought, with particular interest in questions of time concepts and temporality, receptions of the ontological and ethical theories of Islamic philosophy and Sufism, and literary engagements with neoliberal economy and politics. He is interested in postcolonial thought, Classical Arabic literary theory, and North African literatures in Arabic and French.
His current book project studies the post-1967 wave of Arab self-critique and the emergence of the culturalist motif of the deficient Arab sense of time and its momentary structure. He analyzes the links between this motif and the orientalist theory of the atomistic Semitic imagination and explores this theory's deployment in twentieth-century Arabic literary debates and its reductive conclusions. He finally makes the case for how the post-1967 Arabic novel, in its intentional break with linear homogenous time and investment in the momentary structures of human experience, reveals how the trope of the moment is a conscious critical choice on the part of Arab thinkers and writers. Contra the portrayal of the momentary and epiphanic as indicative of a deficient sense of time that fuels the supposed crisis of Arabic Islamic culture in modernity, the book argues that articulating time through the moment represents an artistic statement against the political crises of the period and a pointed critique of the linear accumulative temporalities of the neoliberal Arab state.
His work has appeared in such journals as Middle East Critique, Arab Studies Journal, and The Journal of North African Studies, as well as in edited collections.
Ben Hammed obtained his B.A. in 2009 from the University of Tunis and his Master's from the University of Notre Dame in 2016. In 2022, he completed his Ph.D. in the Department of Middle Eastern, South Asian, and African Studies and the Institute of Comparative Literature and Society at Columbia University.