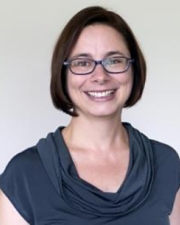 Michaela Mattes
Title
Associate Professor
Department
Dept of Political Science
Research Expertise and Interest
International Conflict and Cooperation
,
Conflict Management
,
Domestic Politics and International Relations
Research Description
Michaela Mattes specializes in International Relations. Her research and teaching interests lie at the intersection of international conflict and cooperation. She focuses on two related sets of questions. First, she studies how adversaries manage and resolve diagreements between them. Much of her focus has been on the design and effects of security institutions, such as conflict management agreements and military alliances, in order to understand which types of agreements work, why they are effective, when they are more or less likely to succeed, and why they are designed the way they are. More recently, she has been working on how hostile countries reconcile in the absence of binding agreements, such as through unilateral gestures or apologies. Second, she examines the role of domestic politics in countries' foreign policy behavior and especially their willingness and ability to pursue international cooperation. She was a Co-PI on an NSF-funded data collection project on changes in leaders' domestic supporting coalitions and on a DoD Minerva-funded project on domestic security institutions. Her work has appeared in American Journal of Political Science, International Organization, Journal of Politics, International Studies Quarterly, Journal of Conflict Resolution, Journal of Peace Research, Conflict Management and Peace Science, and in the Cambridge Elements series.