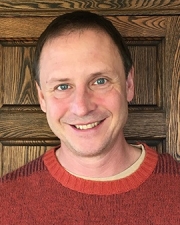 Michael Silver
Title
Professor of Optometry and Vision Science and Neuroscience
Department
Helen Wills Neuroscience Institute
School of Optometry
Research Expertise and Interest
cognitive neuroscience
,
pharmacology
,
learning
,
attention
,
visual perception
,
neuroimaging
Research Description
The goals of Silver's laboratory's research are to understand how the brain constructs representations of the environment and how these representations are modified by cognitive processes such as attention, expectation, and learning. They address these questions by applying a combination of behavioral, brain imaging, electrophysiological, modeling, and pharmacological techniques to the study of healthy human participants as well as patients who suffer from diseases that affect perceptual processing.
In the News
September 14, 2020
Fifty years after political and cultural winds slammed shut the doors on psychedelic research, UC Berkeley is making up for lost time by launching the campus's first center for psychedelic science and public education. With $1.25 million in seed funding from an anonymous donor, the new UC Berkeley Center for the Science of Psychedelics will conduct research using psychedelics to investigate cognition, perception and emotion and their biological bases in the human brain.
June 12, 2013
New research by neuroscientists at UC Berkeley, suggests that the human brain is not detail-oriented, but opts for the big picture when it comes to hearing.
September 16, 2010
Research on a drug commonly prescribed to Alzheimer's disease patients is helping neuroscientists at the University of California, Berkeley, better understand perceptual learning in healthy adults.