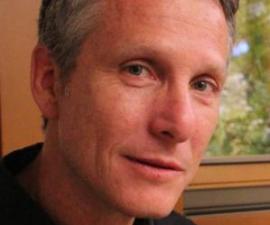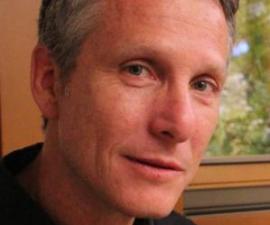 Research Expertise and Interest
aging, host-microbe interactions, Microbiome, C. elegans
Research Description
Research at the Shapira lab seeks to understand the fundamentals of host-microbe interactions in the context of the whole organism. Ongoing research at the lab investigates molecular mechanisms underlying host-pathogen interactions, as well the importance of mechanisms demonstrating antagonistic pleiotropy for aging. However, much of the current interest is focused on the gut microbiota, its shaping by the host, its contributions to host immunity and aging, and its potential contributions to host evolution. Work in the Shapira lab spans the range between molecular mechanisms and population-level experimental evolution. To achieve this, research at the Shapira lab takes advantage of the nematode Caenorhabditis elegans, a powerful model organism for genetic studies, as a host model. Current work focuses on understanding the role of genetic factors in shaping microbiota structure and function, and in turn, the roles that gut microbes play in host physiology and evolution. 
Recent publications from the Shapira lab:
Berg, M., Monnin, D., Cho J., Nelson, L. and Shapira M. TGFβ/BMP immune signaling affects abundance and function of C. elegans gut commensals (2019) Nature Communications Liu, L., Ruediger, C. and Shapira, M (2018) Integration of stress signaling in Caenorhabditis elegans through cell non-autonomous contributions of the JNK homolog KGB-1. Genetics 210 (4).
Shapira, M. Host-microbiota interactions in Caenorhabditis elegans and their significance (2017) Current Opinions in Microbiology 38:142-147.
Zhang, F., Berg, M., Dierking, K., Félix, M.A., Shapira, M., Samuel, B. and Schulenburg, H. (2017) Caenorhabditis elegans as a model for microbiome research. Frontiers in Microbiology 8:485.
Zhang, Z., Liu, L., Twumasi-Boateng, K. Block, D. and Shapira, M (2017). FOS-1 functions as a transcriptional activator downstream of the C. elegans JNK homolog KGB-1. Cellular Signaling. 30:1-8.
Berg, M., Zhou, X-Y, and Shapira, M. Host-specific functional significance of Caenorhabditis gut commensals (2016) Front Microbiol 7:1622
Mikus, H., Miller, H., Serban, A., Shapira, M. and, Rubinsky, B. The nematode Caenorhabditis elegans survives subfreezing temperatures in an isochoric system (2016) Biochem Biophys Res Commun 477(3):401-5.
Shapira, M. Adaptation from within or from without (2016). Trends in Ecology and Evolution.
Shapira, M. Gut microbiotas and host evolution: scaling up symbiosis (2016) Trends in Ecology and Evolution 31(7):539-49.
Berg, M., Stenuit, B., Wang, A., Ho, J.A. Alvarez-Cohen, L. and Shapira, M. Assembly of the Caenorhabditis elegans Gut Microbiota from Diverse Soil Microbial Environments (2016) ISME J. 10, 1998–2009.
Block, D.H., and Shapira, M. GATA transcription factors as tissue-specific master regulators (2015) Worm 4(4):e1118607.
Block, D.H., Twumasi-Boateng, K., Kang, H.S., Carlisle, J.A. and Shapira, M. The developmental intestinal regulator ELT-2 controls p38-dependent immune responses in adult C. elegans (2015) PLoS Genetics. 11(5):e1005265
Twumasi-Boateng, K, Berg, M. and Shapira, M. Automated separation of C. elegans variably colonized by a bacterial pathogen (2014). Journal of Visual Experiments. doi: 10.3791/51090.
Montalvo-Katz, S., Huang, H. Appel, M.D., Berg, M. and Shapira, M. Association with soil bacteria enhances p38-dependent infection resistance in C. elegans (2013). Infection and Immunity 81(2):514-20.
Twumasi-Boateng, K., Wang, T., Tsai, L., Lee, K.L., Salehpour, A., Bhat, S., Tan, M.W. and Shapira, M. An age-dependent reversal in the protective capacities of JNK signaling shortens C. elegans lifespan (2012). Aging Cell, 11(4):659-67. Evaluated by S. Lee, Faculty of 1000.
Twumasi-Boateng, K. and Shapira, M. Dissociation of immune responses from pathogen colonization supports pattern recognition in C. elegans (2012). PLoS ONE, 7(4).
Tan, M.W. and Shapira, M. Genetic and molecular analysis of nematode-microbe interactions (2011) Cell Microbiol 13(4):497-507.