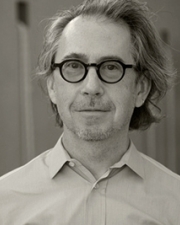 Michael Lucey
Title
Professor of Comparative Literature & French
Department
Department of Comparative Literature
Department of French
Research Expertise and Interest
pragmatics
,
the novel
,
sexuality studies
,
comparative literature
,
French
,
French literature
,
nineteenth and twentieth centuries
,
British literature and culture
,
social and literary theory
,
cultural studies of music
,
studies of language in use
,
theories of practice
,
twentieth-century American literature.
Description
Professor Lucey specializes in French literature and culture of the 19th-, 20th-, and 21st-centuries. He also teaches about social, literary, and critical theory, sexuality studies, 19th- and 20th-century British literature and culture, and 20th-century American literature and culture. He has recently completed a book project titled "Someone: The Pragmatics of Misfit Sexualities in French Literature from Colette to Hervé Guibert". The working title for his next project is "Proust, Sociology, Talk, Novels: The Novel Form and Language-in-Use."
Recent publications include:
Never Say I: Sexuality and the First Person in Colette, Gide, and Proust (Duke University Press, 2006).
The Misfit of the Family: Balzac and the Social Forms of Sexuality (Duke University Press, 2003).
"The Contexts of Marguerite Duras's Homophobia." GLQ: A Journal of Lesbian and Gay Studies 19, no. 3 (2013): 341-379.
"Mystères de la chair." In Gerard Bonal and Frédéric Maget, eds., Cahiers de l'Herne. Colette. Paris: Editions de l'Herne. 2011.
"A Literary Object's Contextual Life." In Ali Behdad and Dominic Thomas, eds., A Companion to Comparative Literature. Pp. 120-35. Malden, MA: Wiley-Blackwell. 2011.
"When? Where? What?" In Janet Halley and Andrew Parker, eds., After Sex? On Writing since Queer Theory. Pp. 221-44. Durham: Duke University Press. 2011.
"Simone de Beauvoir and Sexuality in the Third Person." Representations 109 (Winter 2010): 95-121.  
Professor Lucey was also the founding director of Berkeley's Center for the Study of Sexual Culture, which sponsors lectures, conferences, fellowships and workshops.