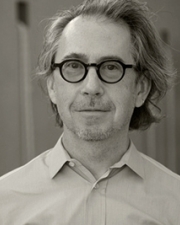 Michael Lucey
Department
Dept of Comparative Literature
Dept of French
Research Expertise and Interest
the novel
,
sexuality studies
,
comparative literature
,
French
,
French literature
,
nineteenth and twentieth centuries
,
British literature and culture
,
social and literary theory
,
cultural studies of music
,
studies of language in use
,
linguistic anthropology
,
theories of practice
,
twentieth-century American literature.
Research Description
Michael Lucey specializes in French literature and culture of the 19th-, 20th-, and 21st-centuries. He also teaches about social, literary, and critical theory, sexuality studies, 19th- and 20th-century British literature and culture, and 20th-century American literature and culture. His most recent book is titled "Someone: The Pragmatics of Misfit Sexualities, from Colette to Hervé Guibert." He has recently completed a new manuscript titled "Talk's Work: Proust and the Novel's Ethnography of Speaking."
Recent publications include:
Someone: The Pragmatics of Misfit Sexualities, from Colette to Hervé Guibert (University of Chicago Press, 2019)
Never Say I: Sexuality and the First Person in Colette, Gide, and Proust (Duke University Press, 2006).
The Misfit of the Family: Balzac and the Social Forms of Sexuality (Duke University Press, 2003).
"'La recherche que l'on peut dire formelle': Proust with Bourdieu."  In Patrick Crowley and Shirley Jordan, eds., What Forms Can Do: The Work of Form in 20th- and 21st- Century French Literature and Thought. Pp. 219-35. Liverpool: Liverpool University Press, 2020.
"Real-Time Literary Texts." College English 82, no. 1 (2019): 41-54.
"Ami ou protégé: Balzac, Proust and the Variability of Friendship." In The Art of Friendship in France, 1789-1914, a special issue of Romanic Review 110 (2019): 187-202. 
"What You Might Hear When People Talk, or Proust as a Linguistic Anthropologist." In Matt Phillips and Tomas Weber, eds., Parasites: Exploitation and Interference in French Thought and Culture. Pp. 113-46. Oxford: Peter Lang, 2018.
"On Proust and Talking to Yourself." Qui Parle 26, no. 2 (2017): 281-293.
"Introduction: Language-in-Use and Literary Fieldwork," co-authored with Tom McEnaney. In "Language-in-Use and the Literary Artifact." A special issue of Representations, no. 137 (Winter 2017): 1-22.
"Proust's Bifurs." In Patrick McGuinness and Emily McLaughlin, eds., The Made and the Found: Essays, Prose and Poetry in Honour of Michael Sheringham. Pp. 145-156. Oxford: Legenda, 2017.
"Proust and Language-in-Use."  Novel: A Forum on Fiction 48, no. 2 (2015): 261-279.
"A Literary Object's Contextual Life." In Ali Behdad and Dominic Thomas, eds., A Companion to Comparative Literature. Pp. 120-35. Malden, MA: Wiley-Blackwell. 2011.
Professor Lucey was also the founding director of Berkeley's Center for the Study of Sexual Culture, which sponsors lectures, conferences, fellowships and workshops.