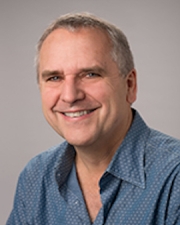 Michael Jordan
Title
Professor of Statistics and Computer Sciences
Department
Dept of Statistics
Division of Computer Science/EECS
Research Expertise and Interest
computer science
,
artificial intelligence
,
computational biology
,
statistics
,
machine learning
,
electrical engineering
,
applied statistics
,
optimization
Research Description
My research focuses on the relationships between computation and inference, and on applications in molecular biology, natural language  processing, signal processing and robotics. Specific areas of focus in recent years include probabilistic graphical models, kernel machines,  variational inference, and Bayesian nonparametrics.  My work also involves research in optimization theory and stochastic processes.