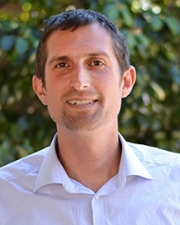 Matthew Potts
Department
Dept of Environmental Science, Policy & Management
Research Expertise and Interest
carbon removal
,
nature based climate solutions
,
forest management
,
biofuels
,
plantation agriculture
,
land use planning
,
land use policy
,
biodiversity conservation
,
ecosystem services
,
tropical ecology
,
environmental economics
Research Description
Matthew Potts has a broad, interdisciplinary background with formal training in mathematics, ecology, and economics, and more than two decades of experience in resources management issues in low- and middle-income countries. His interdisciplinary lab focuses on nature and community based climate solutions as well as the co-production by human and natural systems of ecosystem services.
In the News
March 14, 2022
A new study published online today in the journal Proceedings of the National Academy of Sciences combines scientific data with Indigenous oral histories and ecological knowledge to show how the cultural burning practices of the Native people of the Klamath Mountains — the Karuk and the Yurok tribes — helped shape the region's forests for at least a millennia prior to European colonization.
March 29, 2018
More than 100 experts from 45 countries have published a three-year study of the Earth's land degradation, calling the problem "critical".
January 10, 2013
What is the role of logging in tropical forests? How is biodiversity affected by this logging? The answers differ and are controversial among ecologists, environmentalists, and policymakers, and these disagreements have implications for the conservation of biodiversity.