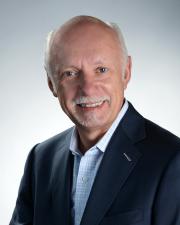 Martyn Smith
Title
Professor of Toxicology and Kaiser Professor of Cancer Epidemiology
Research Expertise and Interest
cancer
,
genomics
,
toxicology
,
molecular epidemiology
,
exposome
,
leukemia
,
lymphoma
,
breast cancer
,
carcinogenesis
Research Description
Research interests include: The causes of chronic diseases including leukemia, lymphoma, diabetes and breast cancer. Metabolism and toxicity of benzene. Applying "-omic" technologies to develop biomarkers of exposure, early effect and susceptibility in humans. Computational toxicology and the key characteristics approach to risk assessment.
In the News
July 30, 2020
Under the pressure of a global health crisis, the argument for open access has sunk in. Following calls from the World Health Organization and government leaders, over 150 publishers, companies, and research institutions have agreed to temporarily make all content related to COVID-19 free to read, ensuring efforts to understand the virus can go forth undeterred.