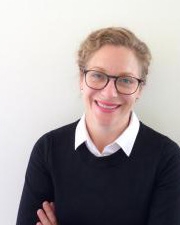 Martha Wilfahrt
Title
Assistant Professor
Department
Dept of Political Science
Research Expertise and Interest
African politics
,
political economy of development
,
redistributive politics
Research Description
Martha Wilfahrt is an Assistant Professor of Political Science at the University of California, Berkeley. She studies African politics with a focus on redistributive politics and state-society relations. To date, her research has focused on how interactions between state and social forces drive patterns of public goods provision and long-run development outcomes. She employs a range of methodologies to answer my research questions, from micro-level data to qualitative, case-study and archival research. Her work has appeared in Comparative Politics, World Development and World Politics.    In her book manuscript, Precolonial Legacies in Postcolonial Politics, she argues that the contemporary politics of representation and local service provision under democratic decentralization are intimately shaped by the precolonial past. She develops a theory of institutional congruence, whereby high spatial overlap between formal institutional spaces created by decentralization and informal social institutions inherited from the precolonial past, improves the ability of local elites, such as elected official or village chiefs, to coordinate locally across villages. In turn, the relative ease or difficulty of coordination shapes the allocative strategies of local governments: representation and redistribution are broader and more equalizing in cases of high congruence or contentious and targeted in areas where it is low.