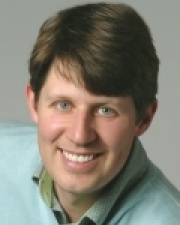 Mark Stacey
Title
Professor of Environmental Engineering
Department
Department of Civil and Environmental Engineering
Research Expertise and Interest
environmental fluid mechanics
,
transport and mixing in stratified flows
,
dynamics of estuaries
,
lakes and the coastal ocean
,
interdisciplinary applications of environmental fluid mechanics
In the News
May 1, 2016
We know that our changing climate will bring rising sea levels to the Bay Area. But do we know how to handle it?
October 8, 2012
Pescadero Estuary, located an hour south of San Francisco, is a coastal habitat under intense pressure from several interest groups, some human, others wild. And the estuary's endangered fish species need specific seasonal water regimens and salinity levels to survive.