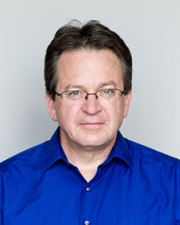 Mark Sandberg
Department
Dept of Film and Media
Dept of Scandinavian
Research Expertise and Interest
silent film
,
late nineteenth-century visual culture
,
theater history
,
comedy
,
Scandinavian design
,
serial television
,
film historiography
,
Scandinavian film history
,
Henrik Ibsen
,
Norwegian literature
,
Nordic literary history
Research Description
Mark Sandberg is a professor in the Department of Film and Media and the Department of Scandinavian.  Much of his research and teaching engages with film and theater history in the context of its surrounding visual culture. His film specialties include Scandinavian cinema history, certain Scandinavian directors (Sjöstrom, Stiller, Dreyer, Bergman, von Trier). He has published books on the contributions of Scandinavian museology to the paracinematic visual culture around the birth of cinema, and on Ibsen and the uncanny. He regularly teaches courses on Film Historiography, Pre-cinema/Para-Cinema, Silent Film Comedy, topics in Scandinavian Film, Serial Television, The Plays of Ibsen, and graduate seminars in Scandinavian literature. Current projects include a book-length study of recent American period serial television and a project on location shooting and place substitution in the silent film era.