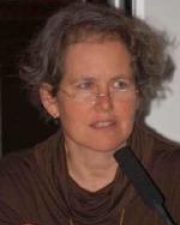 Mariane Ferme
Title
Professor of Anthropology
Research Expertise and Interest
Material culture and agrarian landscapes
,
gender
,
historical anthropology
,
Sierra Leone
,
contemporary Africa
,
political culture
,
transitional justice in post-conflict societies
Research Description
My research focuses on aspects of African modernity, with a special focus on politics and violence--civil war and its aftermaths in particular.  My approach is "micro-ethnographic," with a special focus on the details of everyday experience in the lives of collectivities as a way to understand broader societal, cultural, and historical phenomena.  My research is conducted primarily in Sierra Leone (West Africa), where I have worked since the 1980s, and where a civil war broke out between 1991-2002.  I am currently involved in two major research projects: 1) an understanding of different forms and concepts of justice and rights in post-conflict societies in Africa, with a special focus on the Special Court for Sierra Leone, but also on experiments in legal empowerment currently underway at the grassroots level; and, 2) understanding longterm patterns of use and occupation of land in agrarian settings, and changing agrarian institutions.
Topics on which I have written and taught over the last few years include cultural responses to mass violence, political cultures, history and theory of anthropology, anthropological research methods, and ethnographies and representations of Africa.