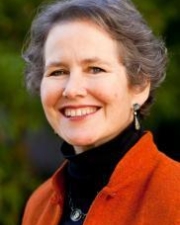 Mariane C. Ferme
Phone
(510) 642-3392 (Departmental Main Office)
Research Expertise and Interest
Material culture and agrarian landscapes
,
gender
,
historical anthropology
,
Sierra Leone
,
contemporary Africa
,
political culture
,
transitional justice in post-conflict societies
Research Description
Mariane C. Ferme is a Professor in the Department of Anthropology and a Faculty Curator at the Phoebe A. Hearst Museum of Anthropology. Her research focuses on West Africa, particularly gendered aspects of material culture and everyday life in agrarian settings. She has also worked on politics and violence, primarily in connection with Sierra Leone's 1991-2002 civil war and its aftermath. Topics on which she has written and taught over the last few years include cultural responses to mass violence, political cultures, electoral politics in relation to different principles of democratic cultures, history and theory of anthropology, anthropological research methods, and new writings from/ about Africa. She is currently writing up a project on land rights and changing agrarian institutions in West Africa, and will then turn to comparative research on the aesthetics and political economy of waste.