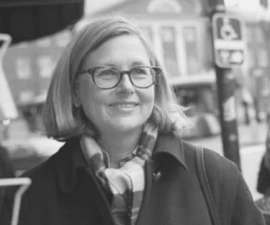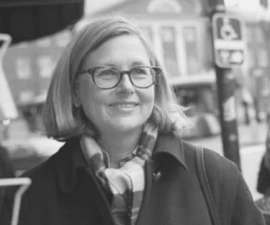 Research Expertise and Interest
history of architecture, architecture and urban design, urban history and theory, US built environment studies, urbanism in China
Research Description
Margaret Crawford teaches courses in the history and theory of architecture, urbanism, and urban history as well as urban design and planning studios focusing on small-scale urbanity and postmodern urbanism.
Her research focuses on the evolution, uses, and meanings of urban space. Her book, Building the Workingman's Paradise: The Design of American Company Towns, examines the rise and fall of professionally designed industrial environments. Crawford is also known for her work on Everyday Urbanism, a concept that encourages the close investigation and empathetic understanding of the specifics of daily life as the basis for urban theory and design. In 2005, Doug Kelbaugh characterized Everyday Urbanism as one of three contemporary paradigms of urbanism on the cutting edge of theoretical and professional activity.
Another interest is Los Angeles urbanism, which led to The Car and the City: The Automobile, the Built Environment and Daily Urban Life, edited with transportation planner Martin Wachs. She has also published numerous articles on immigrant spatial practices, shopping malls, public space, and other issues in the American built environment. Since 2003, Crawford has been investigating the effects of rapid physical and social changes on villages in China's Pearl River Delta.
Prior to coming to Berkeley, Crawford was Professor of Urban Design and Planning Theory at the Harvard Graduate School of Design, and, before that, Chair of the History, Theory and Humanities program at the Southern California Institute for Architecture. She has also taught at the University of Southern California, UC San Diego, UC Santa Barbara, and the University of Florence, Italy. Crawford has been the recipient of numerous fellowships, including the Guggenheim, Fulbright, Quadrant, James Marsden Fitch Foundation, and Graham Foundation.