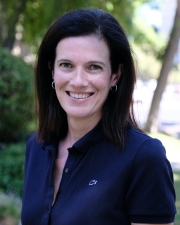 Research Expertise and Interest
French linguistics
,
translation studies
,
language of the media
,
language contact
,
syntax
,
romance linguistics
,
History of the Romance Languages
,
Italian language
,
history of French
,
History of the Press
,
Speech Reporting
,
Metalinguistic texts
Research Description
Mairi McLaughlin is Professor in the Department of French, and an Affiliated Member of the departments of Italian Studies and Linguistics. Mairi specializes in French and Romance Linguistics, as well as Translation Studies. She has published extensively on language contact in French and Romance, on the language of the media, and on journalistic and literary translation. She has a particular interest in the language of the media, particularly the role that it plays in language variation and change, the use that is made of reported speech, and the linguistic and textual effects of news translation. Mairi's first book, Syntactic Borrowing in Contemporary French: A Linguistic Analysis of News Translation was published by Legenda in 2011. Her second book, La Presse française historique: histoire d'un genre et histoire de la langue, will be published by Garnier in 2020. Mairi is currently working on digital and critical editions of the first periodical devoted to the French language itself, the Journal de la langue françoise, soit exacte soit ornée (1784-1795), and she is co-editing the Oxford Handbook of the French Language with Wendy Ayres-Bennett.